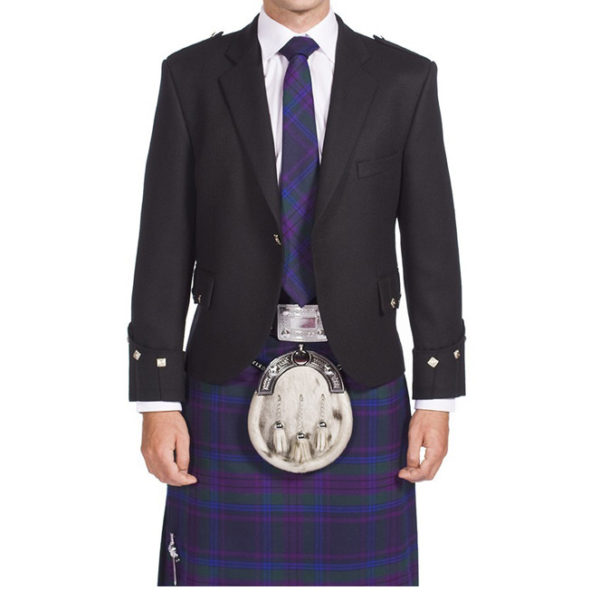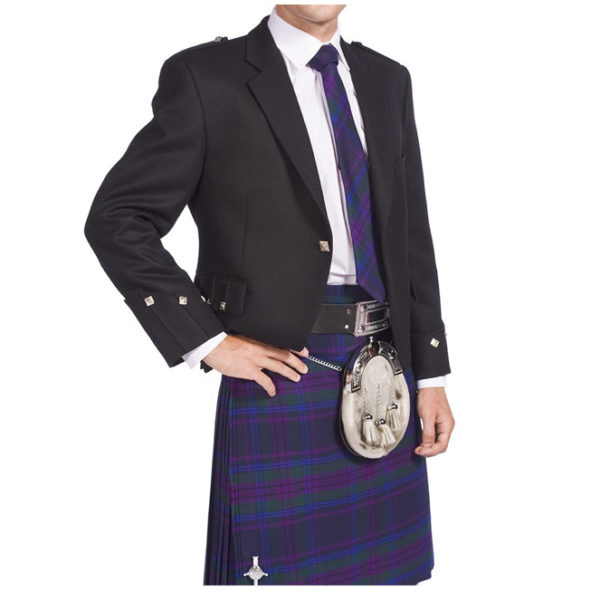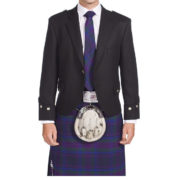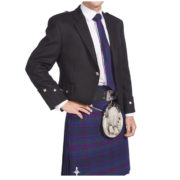 Black Argyle Jacket Wool
$200.00
Description
Reviews (8)
Size Guide
Description
Black Argyle Jacket Wool
Black Dress Argyle Jacket .  This jacket features plaited epaulettes, two inside pockets and square silver buttons. Made from 100% pure new wool. The argyle jacket is considered a more versatile option than the Prince Charlie as it can be worn for more casual occasions, however when teamed with a full dress sporran can be worn for more formal occasions.  A fantastic quality jacket at a great price!
*Currently these jackets are made to order and can take up to 5-6 weeks for delivery. If you require the jacket sooner, please contact us.
Measurement Note:
When measuring for your jacket and waistcoat please allow at least 1″ or 2″ give for comfort and movement. For example if you measure as a snug 38″ chest order a 40″ jacket. The additional size will allow for comfortable body movement when wearing the jacket and waistcoat. Ensure your measurements are accurate re-measure at least twice! If possible get a tailor or seamstress to measure you up.
Note :- Accessories are not included in this price. ( Bag, Belt, Badges)
CUSTOM SIZE JACKET GUIDE
1- Chest
Lift your arms and wrap the tape measure around your chest at the widest point. Put your arms down. Stand tall and "at ease." Do not over inflate your chest. Just stand and breathe normally.  Measure loosely around the chest at underarm height while wearing a t-shirt.
2- Waist
Measure loosely around your "True Waist" at your naval while dressed in a shirt.
3- Shoulder to shoulder
Put on a well-fitting suit jacket. Keep your arms at your side. Measure from shoulder joint till the end where other shoulder body ends.
4- Sleeve Length
Put on a well-fitting suit jacket. Keep your arms at your side. Measure from the shoulder seam (the top of the sleeve where it meets the jacket body) to the cuff. If you do not have a suit jacket, measure from the edge of the shoulder, down your arm to where you'd like the sleeve to end. Typically, jacket sleeves end 1.5" to 2" above the base knuckle of the thumb, breaking at the wrist or slightly lower. Roughly 1/4" to 1/2" of shirt sleeve should show below the cuff of the jacket.
5- Back length
Stand straight and ask your partner to measure your body from the back side, it will be from the end of your collar till your waist point. Don't include lapels in case of prince charlie jacket we will include it following coat length.