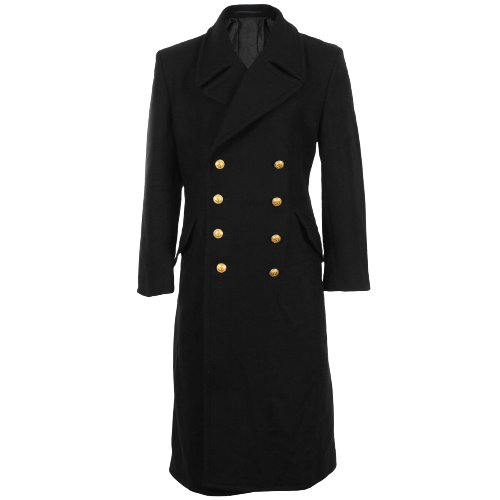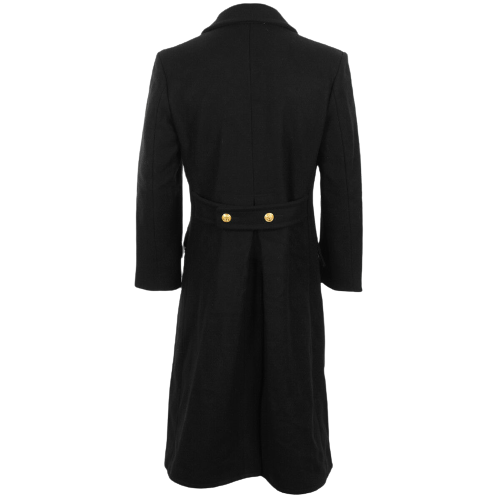 Black Navy Wool Great Coat Winter Trench Naval Military
$500.00
Description
Black Navy Wool Great Coat – Winter Trench Naval Military
Great Quality Navy Great Coats based upon a German Navy design.
Double Breasted and fully lined for comfort. The coat is made from a 50/50 wool/viscose mix. The lining is polyester.
There are two outer pockets as well as two inner pockets, and a rear vent.
The brass-colored outer buttons can be swapped for the less ornate black buttons (provided in a bag in the pocket).
Related Products
Light Purple Scottish Tweed Argyle Kilt Jacket With 5 Button Vest

Light Purple Scottish Tweed Argyle Kilt Jacket With 5 Button Vest

We make every order custom made so please put the note in order which sizes you need? Thank you
Light Purple Tweed Jacket and Waistcoat is beautifully made from 100% Pure New Wool.
This jacket and waistcoat are available in 2 different colours,
Double Button Fastening Argyle Cuffs Plaited Epaulettes.
2 Outside Pockets with 3 Button Scalloped Pocket Flaps Chest Pocket Button Hole on the Lapels.
2 Inside Pockets
Colour Matching Polyester Lining
Five Button Waistcoat Fastening High Neck Design
2 Welted Pockets Imitation Staghorn Buttons
Colour Matching Polyester Lining
Waistcoat Back Adjustment Buckle. More details in pictures
Custom Sizes are available upon request.
Discount offered for Bulk Purchases.

$

350.00