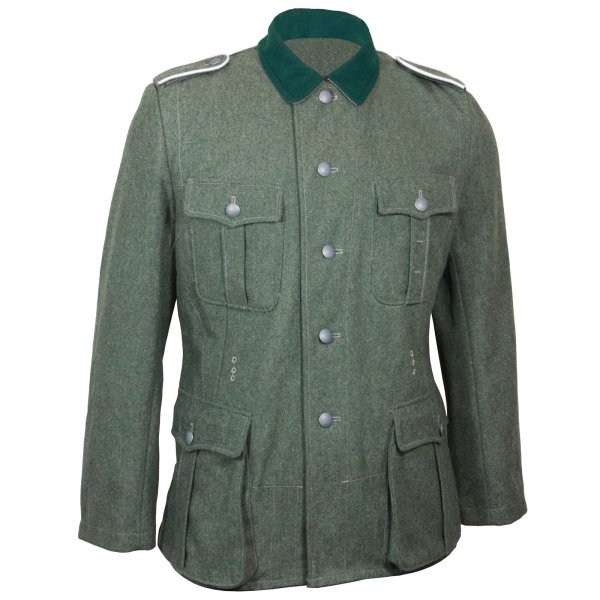 German Army M36 Field Grey Wool Tunic WW2 Repro Uniform Jacket Military
$400.00
Description
German Army M36 Field Grey Wool Tunic WW2 Repro Uniform Jacket Military
Superb authentic reproduction World War Two German army field grey M36 wool tunic, the first standard combat tunic issued to field troops serving in the Wehrmacht forces in World War Two.
The M36 tunic material is correct as well as the color, made from a special wool mix to reproduce the correct color, feel, and weight of the original tunics, with a quality light brown twill lining. This tunic features a dark bottle green collar, split cuffs, pleated pockets, correct pebbled buttons, collar hook and eye, collar liner buttons, belt hook holes, inside first aid pocket, and no joining seam on the back.
These M36 tunics are made by a German company, not Swedish conversions or Asia-type repros, these tunics are the nearest to original tunics and the best you can get, and will pass the toughest kit inspection.