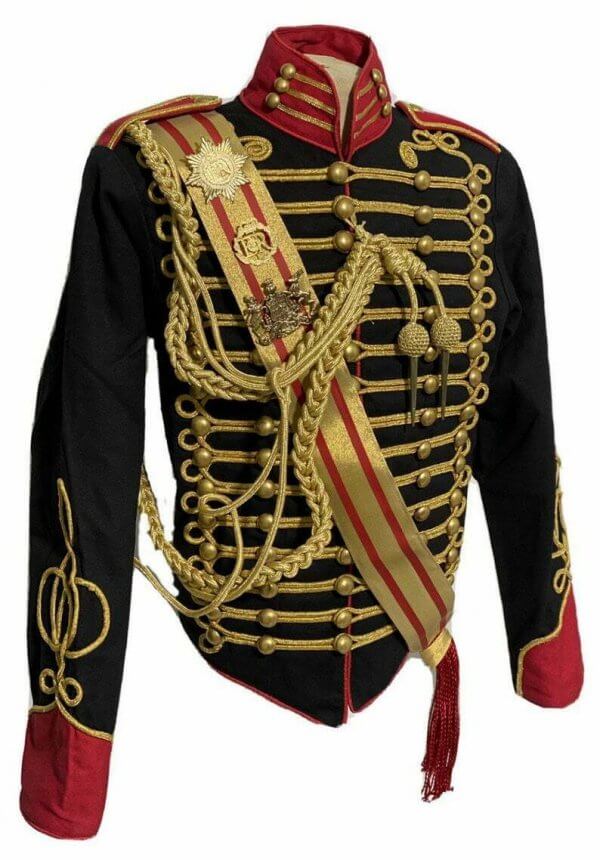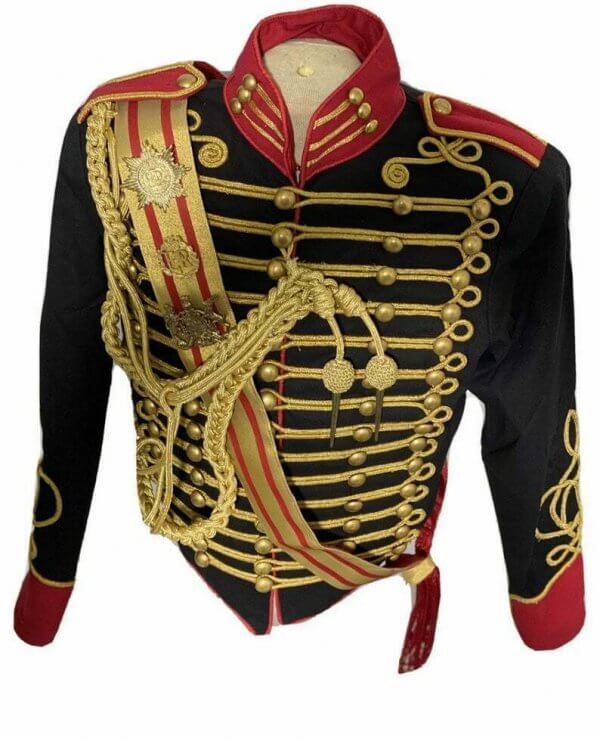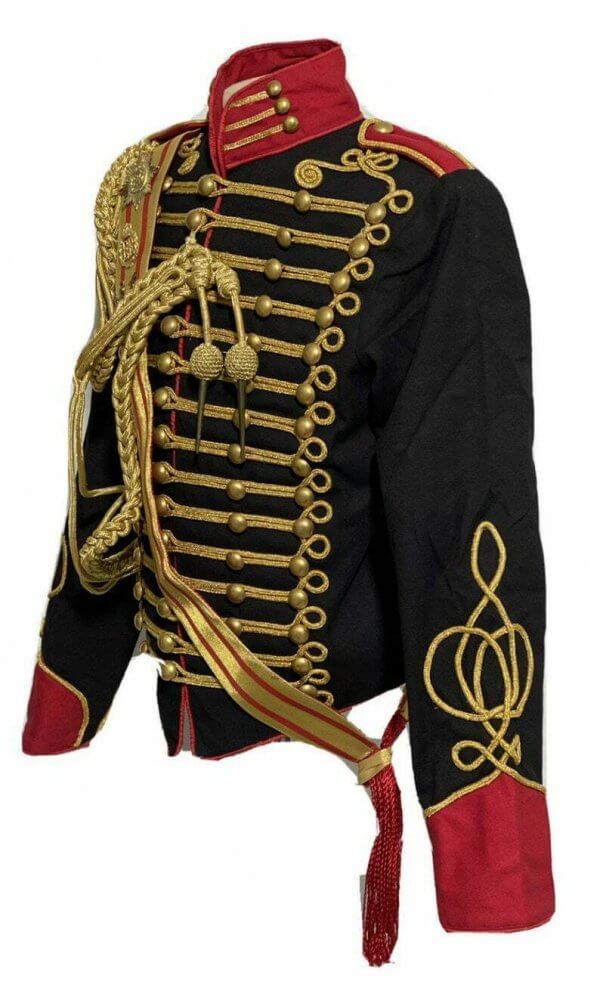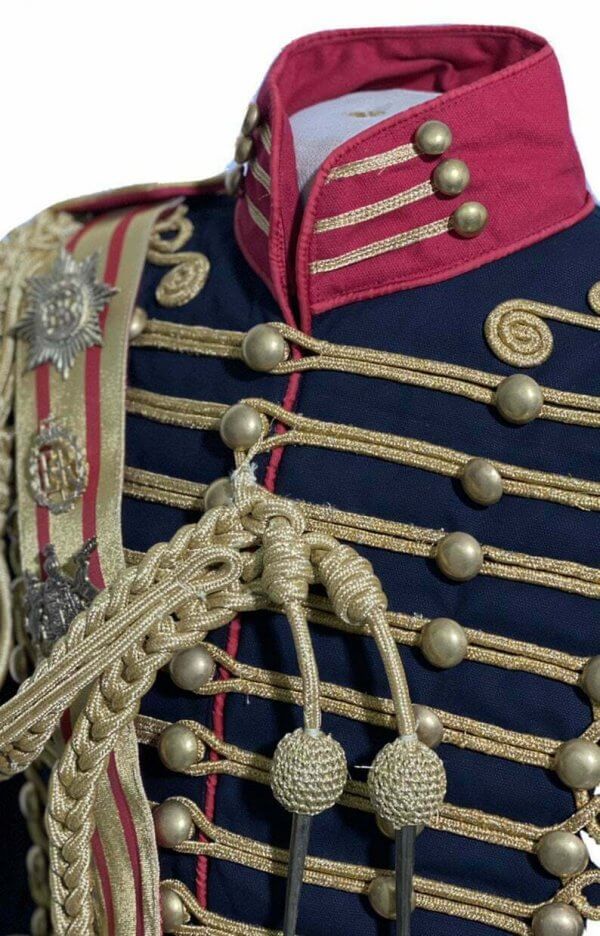 New 5 pcs men's Black Jacket Ceremonial Hussar Officers with Aiguillette
$450.00
Description
New 5 pcs men's Black Jacket Ceremonial Hussar Officers with Aiguillette
New 5 pcs men's Jacket Ceremonial Hussar Officers with Aiguillette and Cross chest sash and 3 badges made to measure with worldwide shipping.
Item specification
Army Military Officers Jacket In Black Heavy Cotton With Black/ red with gold Cord Braiding at Front and Cuffs with 4 other Accessories.
1) Gold Cord right Shoulder Full-Length Aiguillette
2) Cross chest Sash
3) 3 x badges on cross-chest ( package separately)
This is a Heavy Cotton Jacket.
It has brass buttons and gold Braiding on the chest area and a cuff of sleeves.
Please refer to the photos.
This Tail Coat is Available in 2?