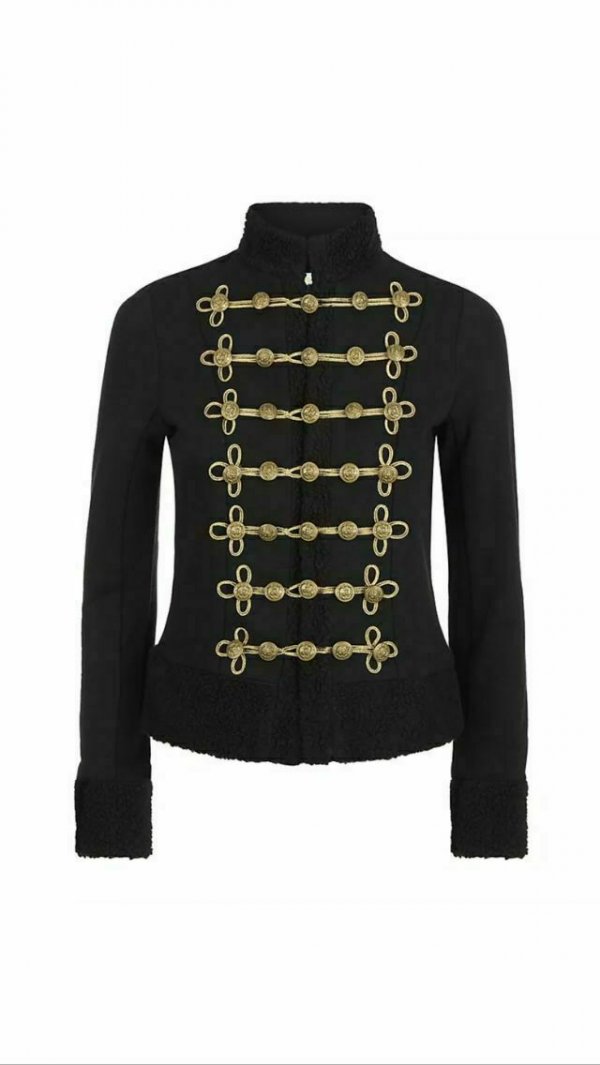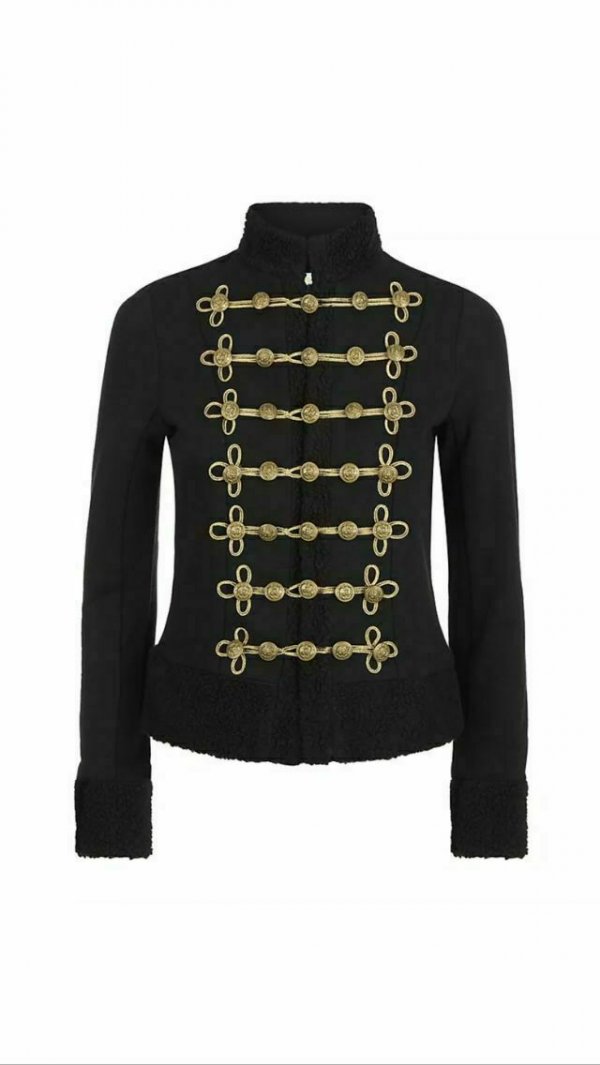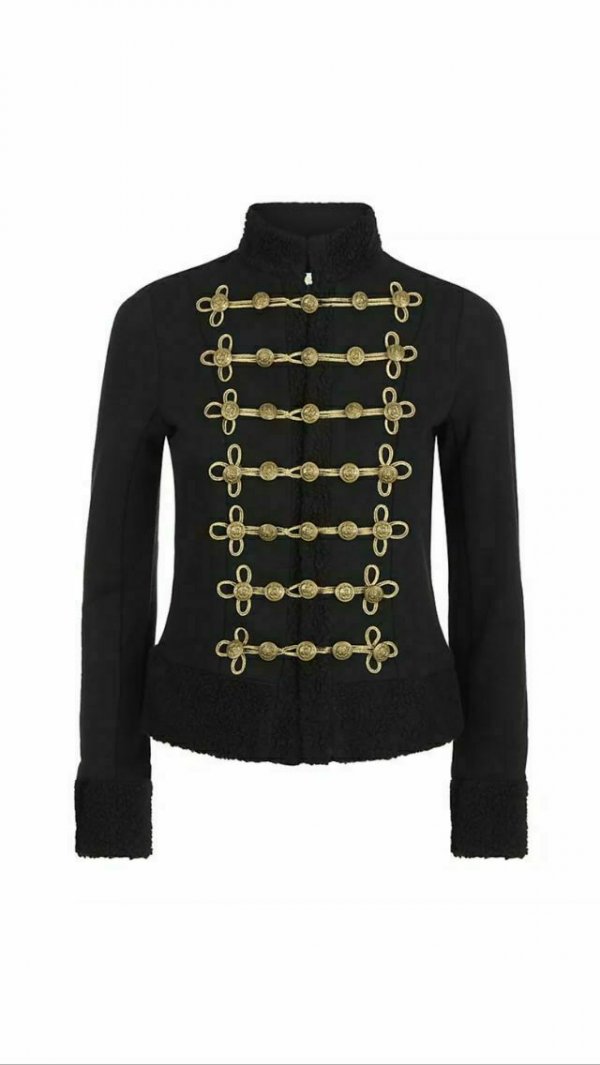 New Black Ladies Jacket Wool Coat Braid Jacket
$370.00
Description
New Black Ladies Jacket Wool Coat Braid Jacket
Features:
It is a long sleeve jacket and the cuffs are rounded simple with Black Wool. The Jacket is custom made and all types of customization in the jackets are welcomed.
High-quality Military Napoleon Gold Braid Embroidery Jacket Featuring standing Mandarin collar, flattering slim cut, great details Golden Button for Fastening Custom and Best Fit Design:
Now let us talk about the design of this amazingly designed Kiltish Braid Jacket which makes it stylish and stand among all other jackets.
Front :
The front of the jacket is designed with Gold Buttons and Braid/embroidery which looks stunning with black/Blue or Brown jacket. This jacket features a button fastening till your belly button and below that it's left without a button that looks like a cut. The golden buttons are used on the jacket to match the embroidery used.
Sleeves:
This jacket comes up with long sleeves and each sleeve has rounded Black Wool. Talking about its collars, the collar is a traditional military-style small collar with Black Wool.
Traditional Scottish Jackets in wool cotton and Original Leather jackets available for men women and children at very cheap prices.
We are a traditional Scottish Gothic jackets manufacturer and all accessories that maintain the Gothic history still in the manufacturing process.
We need below 5 size's Please Mention these sizes with your order or you can inbox it.