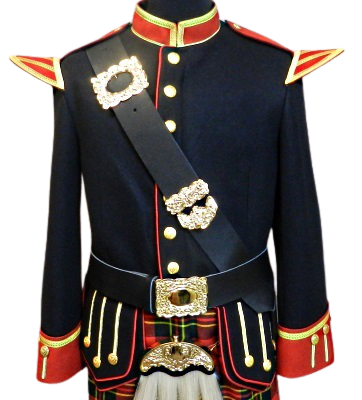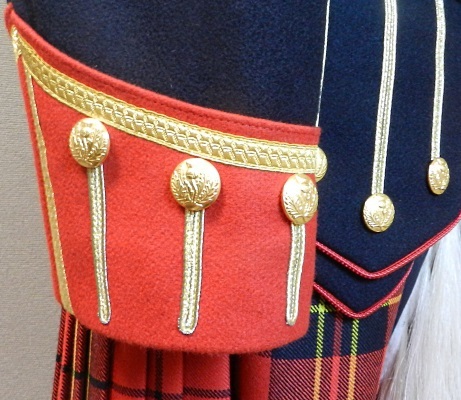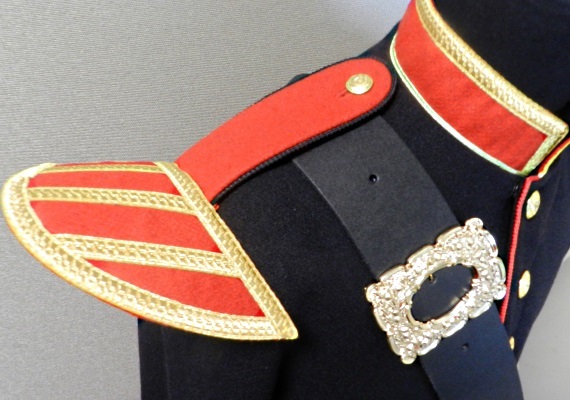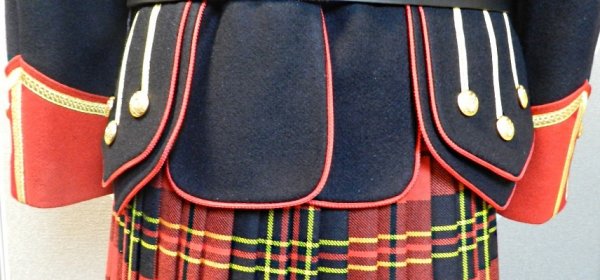 Officers Melton Doublet (Black & Red)
$550.00
Description
Officers Melton Doublet (Black & Red)
Our Officers Melton military doublet is made using heavyweight melton wool to replicate the Scottish Regimental weight doublets.  This striking doublet features metallic gold, red and black braid throughout the doublet and gold thistle buttons.  The red melton is used on the collar, epaulets, shoulder guards, and sleeve cuffs which creates a most distinctive look.
The front features a zipper closure hidden underneath the center front flap.
This doublet features beautiful tailoring by our SKC tailors, using the most expensive melton wool and metallic braids you can find.
It's a truly unique and classic doublet.   Please allow 3 weeks for us to tailor this jacket
Note:- Accessories are not included in this price. ( Bag, Belt, Badges)