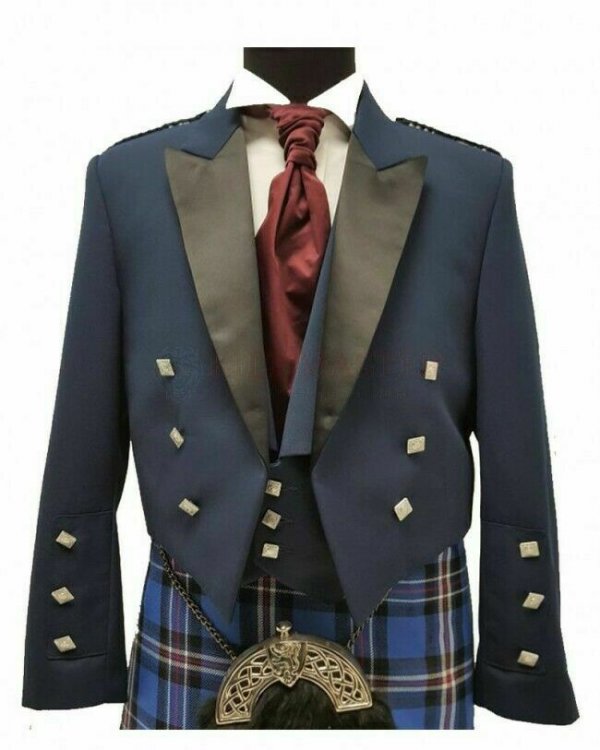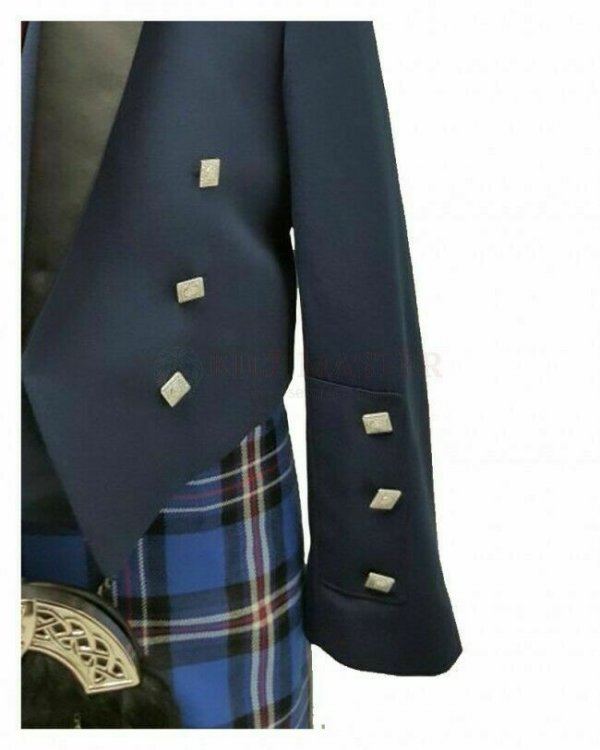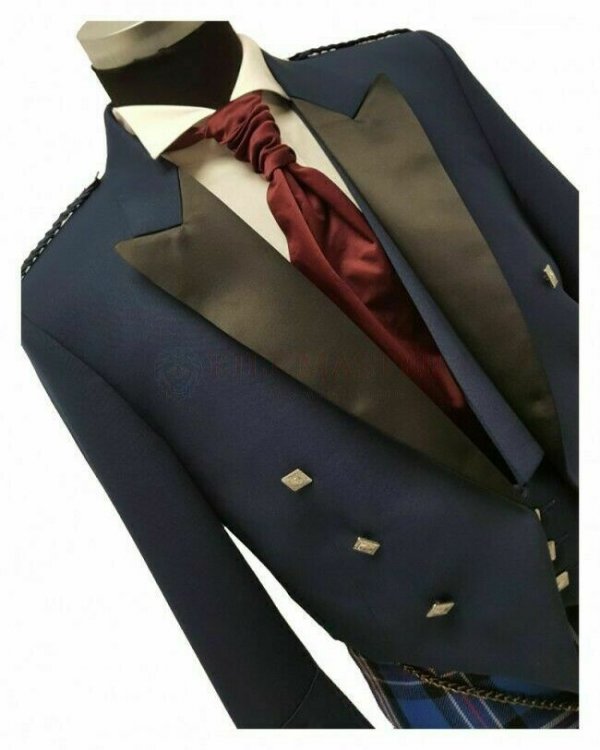 Prince Charlie Jacket Blue With Waistcoat Made to Measure Scottish Kilt Jacket
$200.00
Description
Prince Charlie Jacket Blue With Waistcoat Made to Measure Scottish Kilt Jacket
Prince Charlie Jacket Blue With Waistcoat Iqbal Fabric Custom Made Scottish Kilt Jacket
Blue Prince Charlie Jacket With Waistcoat comes in a blue color which is made of Iqbal Fabric has its own grace to wear at wedding and parties. This Custom Prince Charlie Jacket Blue comes with Vest and perfects suited for men and boys. It comes with chrome buttons, braemer cuffs, braided epaulets, black satin lapels, and vest comes with the same body fabric lapels and black satin back with waist adjusting belt . This classic jacket is available in different custom sizes as per customer specifications.
Product Features
Material: 100% Wool
Fabric: Iqbal Fabric
Style: Prince Charlie
Type: Scottish/Highland
Lining: Satin
Buttons: Lion Rampant/Chrome
Front: Decorated with 6 Buttons
Epaulets: Braided with 1 Button
Lapels: Black Satin
Cuffs Style: Black Braemar with Each 3 Buttons
Inside Pockets: 2
Vest Lapels: Satin/Green
Vest Buttons: 3
Vest Pockets: 2 Outside
Vest Back: Black Satin with Waist Adjusting Belt
Size: Made to Order
Discount Offered For Bulk Purchases
Complete Customized Jacket:
We offer the ultimate customization on your Jacket. We customized a Jacket exclusively tailored for you. Just send your right Measurements to complete customization of your jacket, and receive a state of the art Jacket that is fit for you.
Please send us a complete measurements message After Order.
We Need Your Following Measurements in (Inches)
Chest Size: ?
Shoulder Size: ?
Sleeves Length: ?
Back Length: ?
Waist Size: ?
Height In Feet: ?
( Make Sure You Take All These Measurements in Inches )