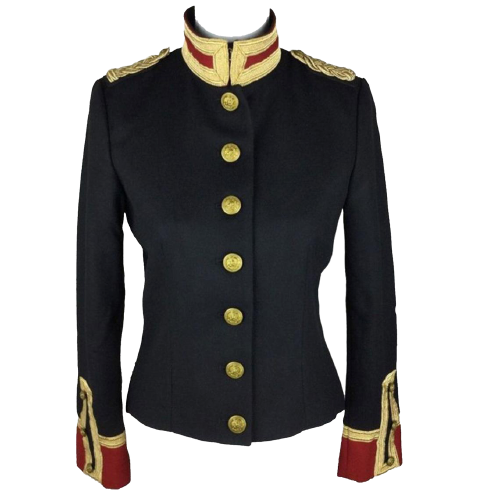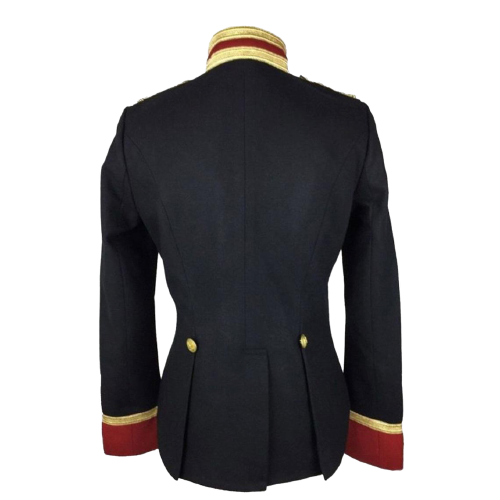 Women Wool Military hussar Jacket Army Officer Band Coat
$370.00
Description
Women Wool Military hussar Jacket Army Officer Band Coat
Details:
Women Wool Military hussar Jacket Army Officer Band Coat Trench Jacket Double-breasted Slim Fit
A stunning coat for a wide range of styles – fashion, Gothic, steampunk
contrast red wool collar and cuff
For size details please follow our attached picture.
Note: All jackets will be 4 inches wider than the original chest size i-e if your chest size is 38 the jacket size you will get will be 42-43″. It's because of the manufacturing standard of jackets and to allow body movement while wearing the jacket.
Related Products
Men's Military Officer Jacket Red And Black Cotton

Men's  Military Officer Jacket Red And Black Cotton

The vintage military-style jacket is believed to be part of an actual English military uniform. Navy blue with red collar, sleeves, waistband and accents. Gold-tone braided rope epaulets, heavily embellished across the chest with gold-tone ribbon and buttons that is matched at cuffs.

$

470.00