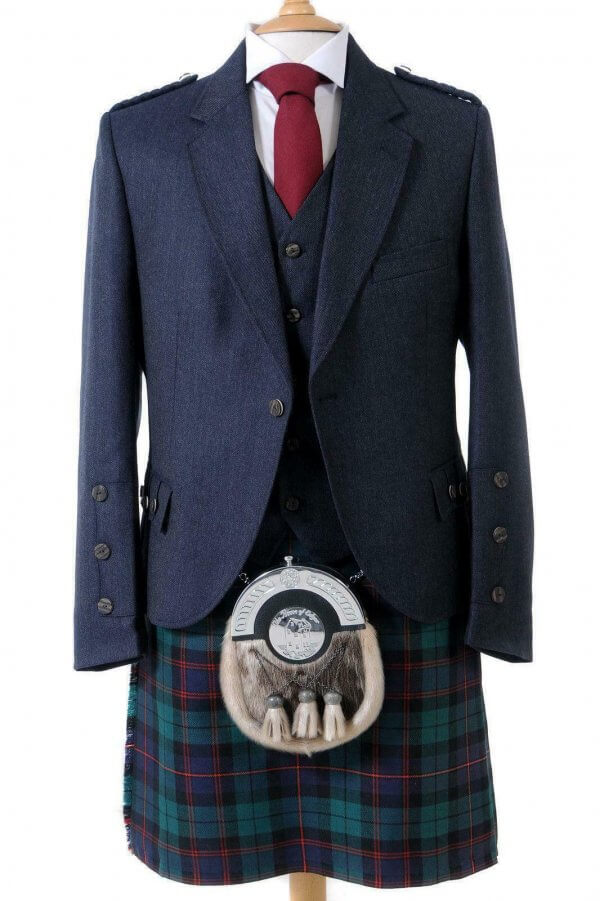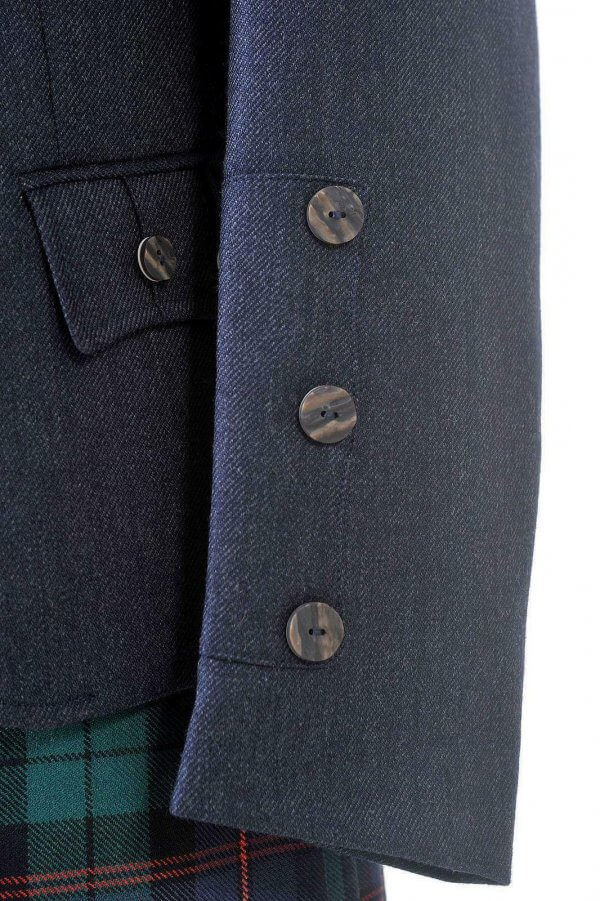 Crail Highland Jacket and Waistcoat in Midnight Blue Arrochar Tweed
$250.00
Description
Crail Highland Jacket and Waistcoat in Midnight Blue Arrochar Tweed
The Crail Tweed Jacket and Waistcoat is beautifully made from 100% Pure New Wool.
This jacket and waistcoat are available in three different colors, charcoal, midnight, and peat.
The charcoal is a classic charcoal color, while midnight is dark blue, almost black in color, and the peat is brown in color.
Please see separate listings for each color and fit.
The jacket has the following features.
Single Button Fastening Prince Charlie Cuffs Plaited Epaulets.
2 Outside Pockets with 3 Button Scalloped Pocket Flaps Chest Pocket Button Hole on the Lapel
2 Inside Pockets Imitation Staghorn Buttons.
Colour Matching Polyester Lining
The waistcoat has the following features.
Five Button Fastening High Neck Design
2 Welted Pockets Imitation Staghorn Buttons
Colour Matching Polyester Lining