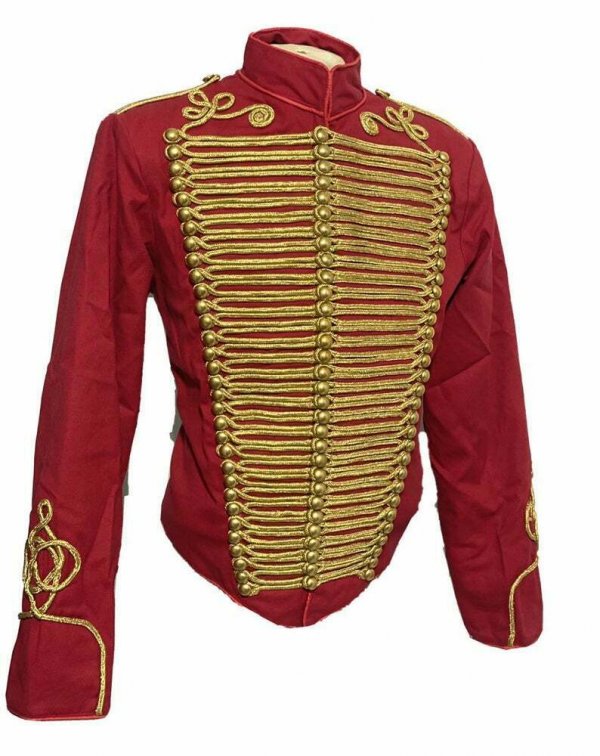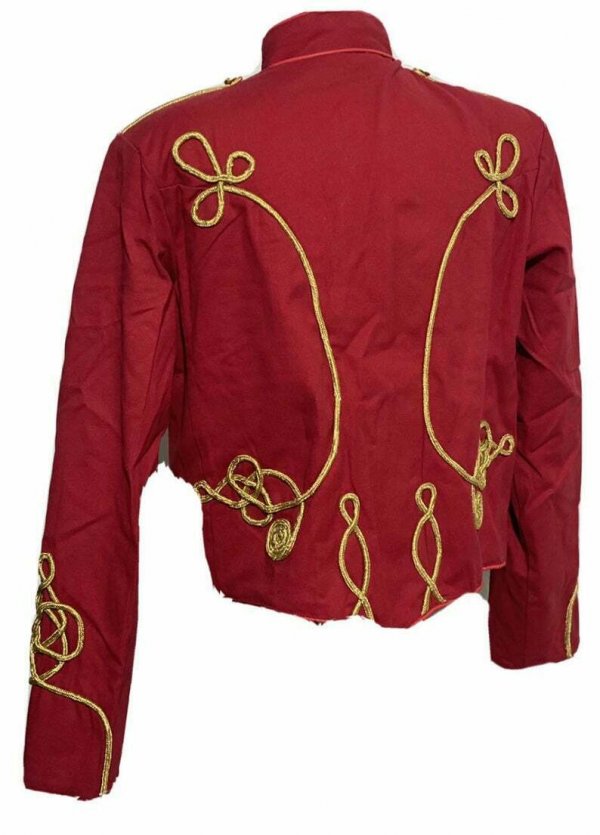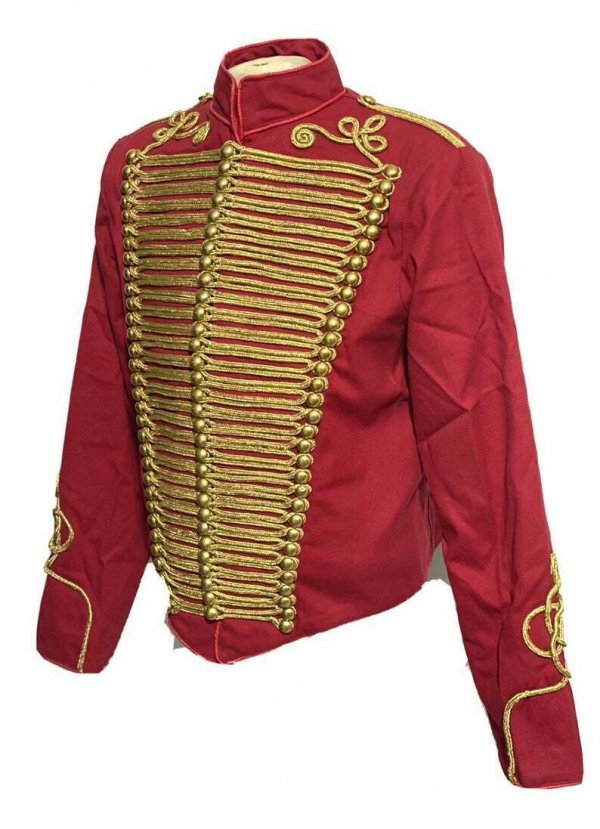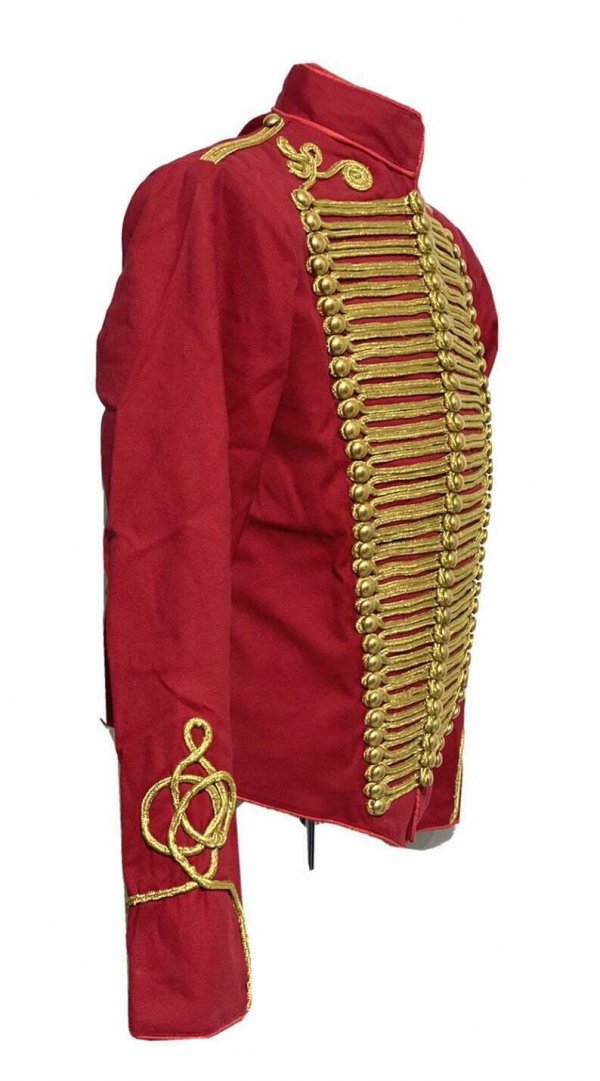 Men Ceremonial Hussar Red Military Jacket with Gold Braiding
$350.00
Description
Men Ceremonial Hussar Red Military Jacket with Gold Braiding
Features:
This is a superb military Tunic made by an actual military clothing tailor making an ideal collector's item, would make a beautiful and unique presentation piece in any corporate setting. Produced to the same high standards required for ceremonial duties by the original manufacturer making it deal for Theatrical, Movie.
This is not a fancy dress garment, this is a professionally tailored military tunic hand finished to a high standard
Product & his accessories will become everything according to the picture.
collar design not included in the price.
choose your size in the drop-down menu
you can order a fully customized jacket as well
Related Products
Light Purple Scottish Tweed Argyle Kilt Jacket With 5 Button Vest

Light Purple Scottish Tweed Argyle Kilt Jacket With 5 Button Vest

We make every order custom made so please put the note in order which sizes you need? Thank you
Light Purple Tweed Jacket and Waistcoat is beautifully made from 100% Pure New Wool.
This jacket and waistcoat are available in 2 different colours,
Double Button Fastening Argyle Cuffs Plaited Epaulettes.
2 Outside Pockets with 3 Button Scalloped Pocket Flaps Chest Pocket Button Hole on the Lapels.
2 Inside Pockets
Colour Matching Polyester Lining
Five Button Waistcoat Fastening High Neck Design
2 Welted Pockets Imitation Staghorn Buttons
Colour Matching Polyester Lining
Waistcoat Back Adjustment Buckle. More details in pictures
Custom Sizes are available upon request.
Discount offered for Bulk Purchases.

$

350.00