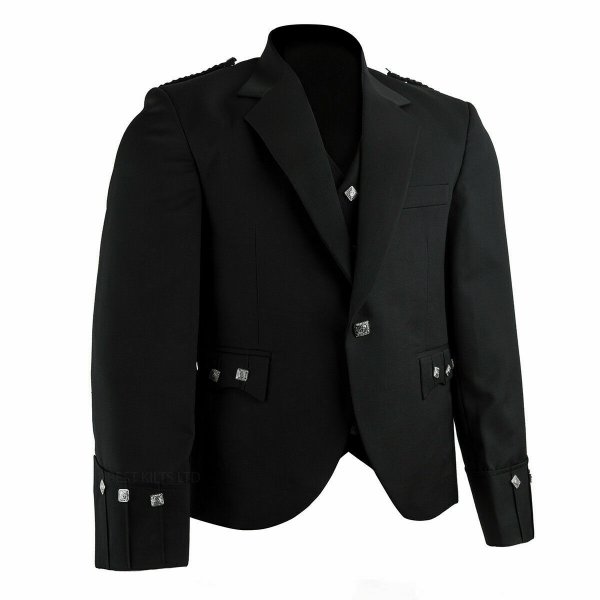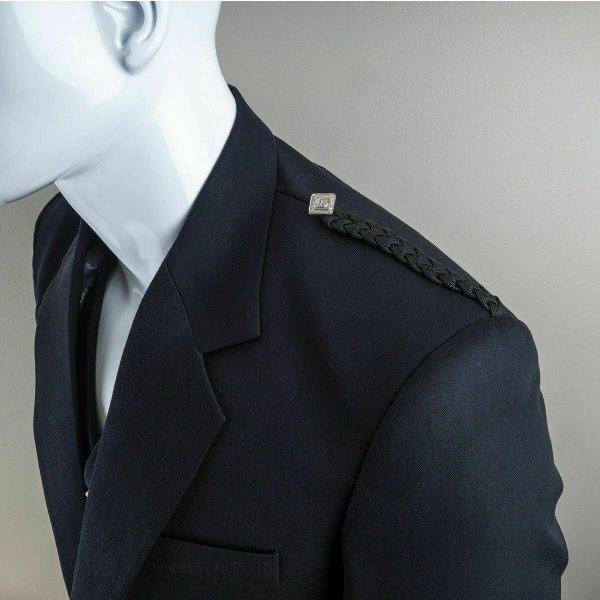 Men's Kilt Jacket Black Argyll Jacket & 5 Buttons Waistcoat
$250.00
Description
Men's Kilt Jacket Black Argyll Jacket & 5 Buttons Waistcoat
Our Argyle Jacket is perfect for social or business events with a dash of formality. Good to be used day/evening jacket suits almost any social occasion, such as dinners and Burns Suppers; balls, ceilidhs or other dances; weddings, graduations, or christenings; as well as Highland games or simply as general day wear.
Product Features:
Order to make under your specific measurements.
Accompanied by a matching 5 buttons Waistcoat.
Chrome Buttons designs (Lion Rampant, Thistle, Diamond Shape).
Wool Fabric.
Shoulder Braided cord and Button.
Produced in Pakistan with long-lasting quality.
Sizes Available, please consult the guide before ordering.
Related Products
Men's Military Officer Jacket Red And Black Cotton

Men's  Military Officer Jacket Red And Black Cotton

The vintage military-style jacket is believed to be part of an actual English military uniform. Navy blue with red collar, sleeves, waistband and accents. Gold-tone braided rope epaulets, heavily embellished across the chest with gold-tone ribbon and buttons that is matched at cuffs.

$

470.00