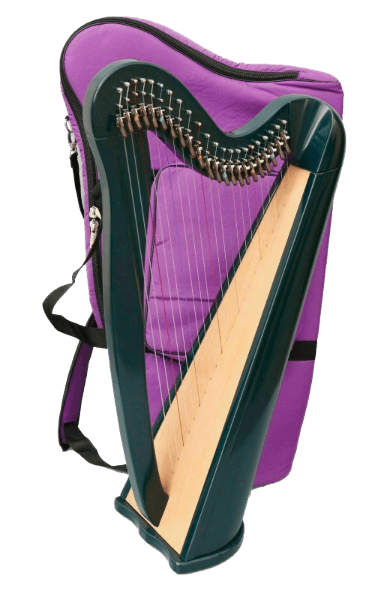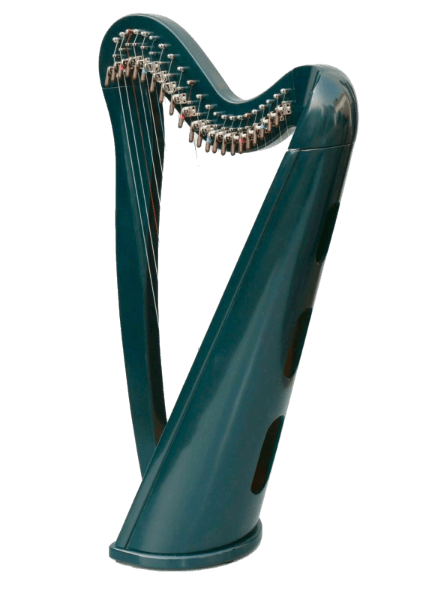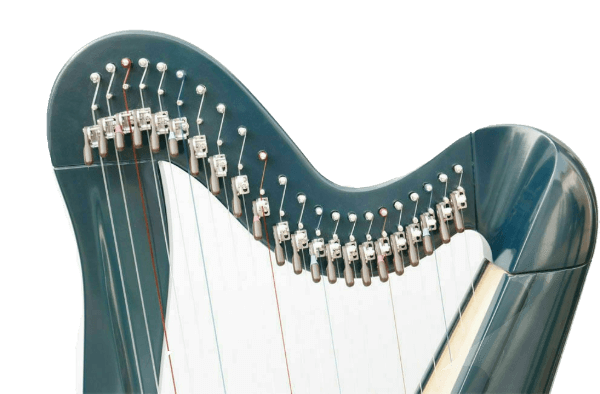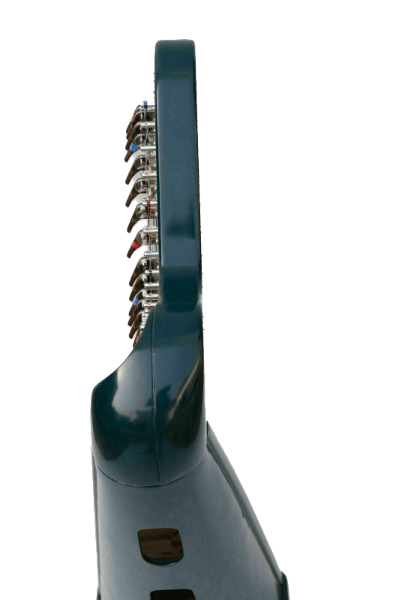 New 22 Strings Harp, Fully Levered and Carry Bag
$1,300.00
Description
New 22 Strings Harp, Fully Levered and Carry Bag
The Aster 22 combines classical styling with a crisp, mellow tone that is rarely encountered on 22 strings lever harp, a round-backed harp where all strings are fitted with reliable semi-tone levers and using nylon-strung note range from A6 to A3, sturdily constructed from Beech or Ash it comes with four removable legs for increased portability and a more comfortable playing position. At only 7kg and supplied with a padded travel bag and a choice of finishes and decorations the Aster 22 is an excellent and affordable small harp.
Specifications 22 string lever harp
Nylon Mono filament Strings
Weight = 6 Kg
Strings = Nylon
Extreme Width = 47.4 cm
Extreme Height = 92.8 cm
Sharping Levers:
Flip-up accurate and adjustable Steel Sharping Levers with color caps (red for C and blue for F) as standard. These levers have good functionality using two points of contact for the lower and mid-range strings. This allows for the best string tonality when engaged. The base is made of steel for strength and rigidity, and the brown plastic handles having colored caps for easy identification. The resting pins on the levers are adjustable for regulation and to accommodate different string sizes and harp designs. Excellent levers at a very competitive price. This is an amazing development by Mikel Celtic Instruments to the Harp World.
Available Finishes:
Natural, Black, Green, White, and Blue. These are standard colors at the standard prices. We shall be happy to make custom colors on your demand. Custom color charges maybe apply. Whatever color you desire is possible.
Carry Bags:
The Deluxe Carry bags are made from high-quality Cordura. With 10 mm hard foam padding interior and 3 mm soft foam padded exterior. The Pocket is designed to carry booklets, books, harp accessories, detachable legs, and some more. Bags are intentionally made durable to cope with the busy use and transport of the instrument in its lifetime.
Purple Cordura Carry bag
10 mm foam padding interior
3 mm soft foam padding exterior
Zipper front Pocket for harp accessories
Adjustable and removable shoulder straps
Hand Straps
Carry bag is designed to provide years of protection and service
Related Products
Rosewood Lyre Harp 10 Strings

Rosewood Lyre Harp 10 Strings

Rosewood Lyre Harp is perfect to fill your traditional music craving. It can fill your life with traditional Scottish music. Lyre Harp is a perfect instrument to remember and travel to the beautiful Scottish past.

It is made up of finest quality rosewood hardwood timber which gives the most detailed grain. The harp is decorated with traditional scroll and knot motifs. It comes up with 10 strong metal strings which are perfect to produce soothing sound. This Lyre Harp also comes up with tuning pins forged made up of solid brass. It comes up with a polished silver chromed finish that has been applied to the pins to finish off the look. With the package, you are going to get a padded carrying case and a tuning key for free.

Product Features

Rosewood Lyre Harp made up of Premium timber.
Traditional scroll and knot motifs.
10 Strings.
Tuning pins forged made up of solid brass.
Polished silver chromed finish.
Padded carrying case and a tuning key for free.

$

350.00